The Results
It starts with a process. And while your experience will appear simple, smooth and seamless—our methods and our ability to deliver on The Promise involve a complex and detailed approach that includes the items listed below and another 143 individual checkpoints reviewed and implemented by our oversight team of Subject Matter Experts. Each checkpoint covers an important aspect of you life and results in the deepest and most thorough review you've most likely ever experienced.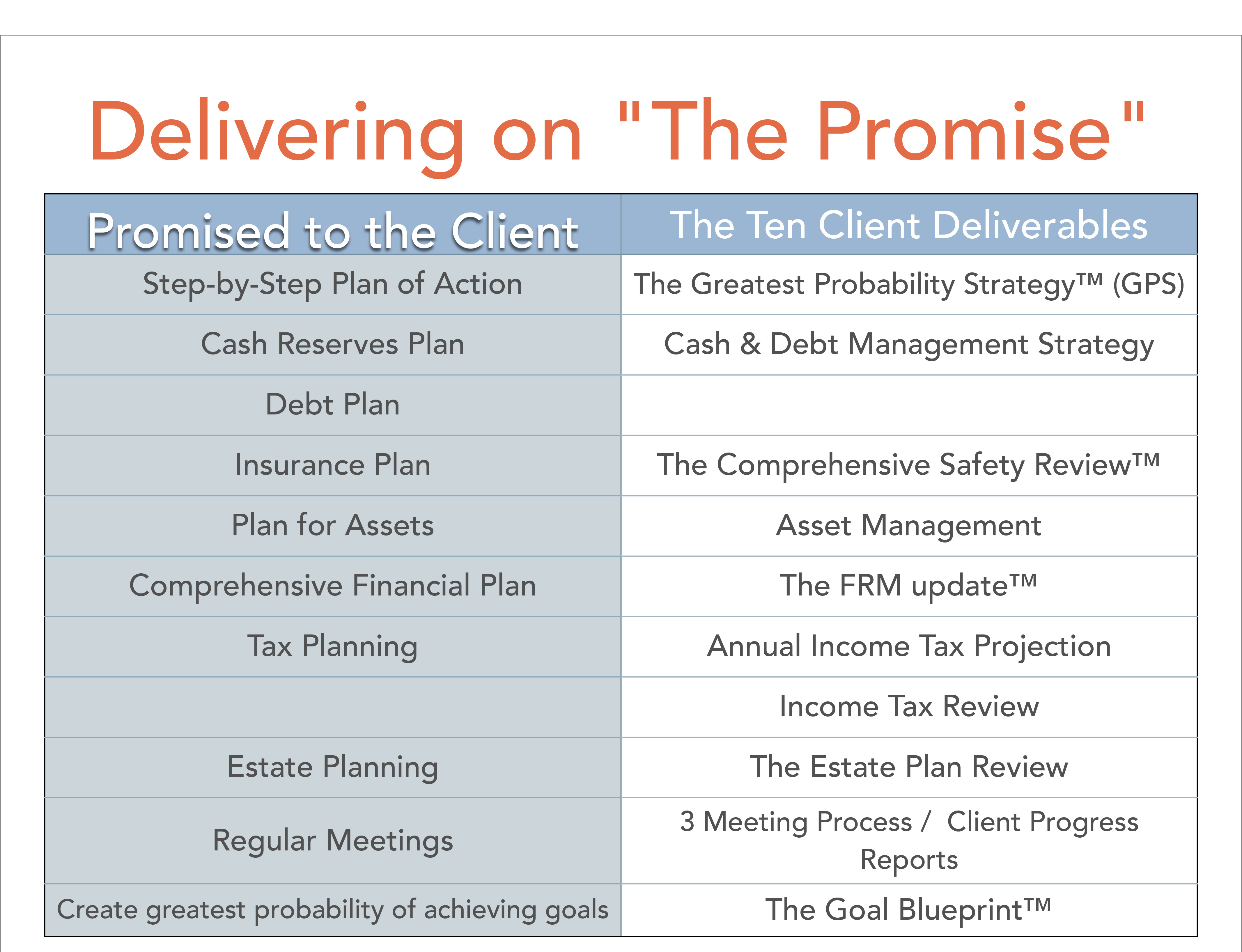 Accountability Matters: The Three Meeting Process.
Accountability matters. Everyone says it. Few live it. You've probably even experienced it yourself: a yearly meeting to discuss the past—past taxes, past returns, past mistakes. But you'd rather talk about the future. And so would we.
Our pro-active planning approach ensures that we'll meet together six (6!) times in the first 18 months of our new relationship—and then three (3!) times in each following year. And these aren't frivolous coffee-and-donut chats. Each meeting has a specific purpose and a desired outcome. Action items are assigned and accountability metrics are established, driving you closer to your goals while making sure your team of advisors keeps moving forward and keeps focus on giving you the results you desire.