Each member of your team, or Subject Matter Expert (SME), has been hand‐selected through a vigorous vetting process to ensure they are the best in class in their individual fields of study. They are here to ensure your comprehensive lifetime financial strategy matches the values and goals listed on your Financial Road Map and that each and every one of the 143 Deliverable Checkpoints promised to you are completed in the most proactive and efficient way possible.
---
Jonathan Moffat
Founder and CEO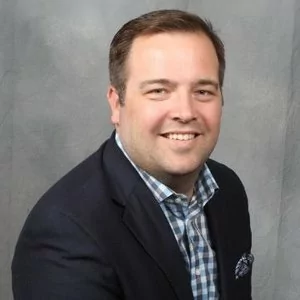 Jonathan Moffat came to the world of wealth management with a very personal history. From a young age, he saw his grandfather enjoy great business as a successful orthodontist, and later, lose virtually all of his wealth due to poorly coordinated advice. This experience sparked Jonathan's passion for helping dentists avoid the same pitfalls he saw his grandfather make.
Jonathan's broad and continuing education spans both finance and business at institutions including University of California – Irvine and Brigham Young University, as well as an Executive Education program (in Investment and Retirement Strategies) at the Wharton School of Business at the University of Pennsylvania. Jonathan has taught on the subjects of estate, tax and retirement planning at various colleges and universities.
Outside of work, Jonathan enjoys travel and community involvement through Rotary and coaching his children's soccer teams. He and his wife Deborah have four children.
Phone: (858) 752‐7179 • Email: jmoffat@alignedadvisors.com
---
Brody Rosenfeld, CPA
Financial Planning SME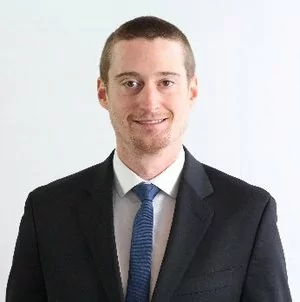 Brody received a Bachelor's in Accounting, minor in Economics degree with Magna Cum Laude honors from Arcadia University in Glenside, Pennsylvania. In addition, he spent a semester abroad in the United Kingdom at the University of Cambridge where he studied Finance & European History.
In previous positions, he has worked in public accounting. He has completed the Certified Public Accountant Examinations and the Uniform Investment Advisor Law (Series 65) Exam.
In his role, he is responsible for data review and data entry, creating financial plans using the eMoney, Money Guide Pro and NaviPlan software platforms and designing customized Microsoft Excel spreadsheets.
When Brody isn't sitting behind a desk, he is out traveling the world.
---
Tierney Aldridge
Insurance SME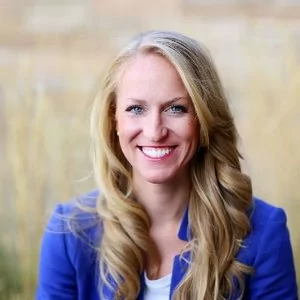 Tierney is a specialist in risk management and insurance solutions for high net worth individuals and businesses. She has over a decade of experience in the insurance industry. Tierney believes her job is to help make her clients' lives easier and stress free. She knows what it takes to cater to the needs of the affluent. Her desire to understand the unique exposures her clients face, matched with creative and well‐thought out programs, makes her a key member of our Team, and a valuable asset for our clients.
Tierney loves the outdoors. When she isn't in the office, she is hiking the grand mountains of Colorado, or skiing them when they are covered with white, powdery snow.
---
Rob Eagleston
Insurance SME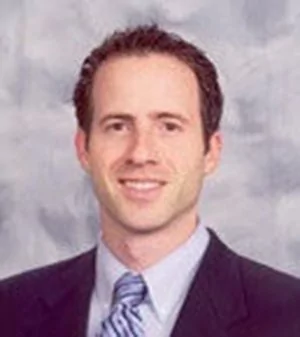 Rob Eagleston has carried on a family tradition started in 1965 of helping clients establish peace of mind through the proper implementation of insurance and has established himself as a leader in the insurance industry.
He obtained his insurance license and started in the business in 1999 while studying Business and Spanish at Brigham Young University and quickly gained a passion for helping clients to achieve peace of mind through proper and adequate insurance implementation.
Rob has been married to his wife Brooke for 13 years and has four kids. He loves spending time with his family, playing various sports, the guitar, wakeboarding, snowboarding and serves as a mentor to the youth of his church.
---
Chris Tate, CFP
Money Management SME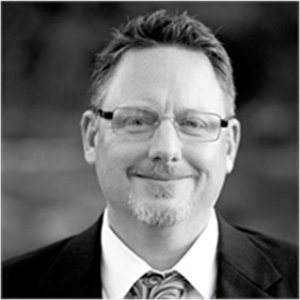 Chris began his career at Merrill Lynch's Private Client Group in La Jolla, California, where he provided high net worth clients and institutions with a wide variety of services, from tax‐efficient portfolio management, stock option valuation and modeling, life insurance consulting, asset‐based lending, mortgages, and comprehensive financial planning and forecasting.
While at Merrill Lynch, Chris was awarded Merrill Lynch's Certified Financial Manager (CFM) designation, as well as Merrill Lynch's Wealth Management Advisor (WMA) designation. After only four years at Merrill Lynch, Chris was named Assistant Vice President at only 34 years old. By age 37, Chris was named a Vice President of Merrill Lynch.
After Merrill Lynch was acquired by Bank of America in 2009, Chris invited a select group of his top clients to join him as he left the warehouse world of Merrill Lynch, and founded a fee‐only Financial Advisory firm and Asset Management firm, with the goal of providing world‐class service in a much more efficient manner.
Armed with nearly two decades of experience, through several market cycles, Chris helps clients navigate the maze of market turmoil, news‐driven volatility, and political noise to provide clarity, focus and discipline to long‐term goals
---
Matt Brown, CPA
Tax Planning SME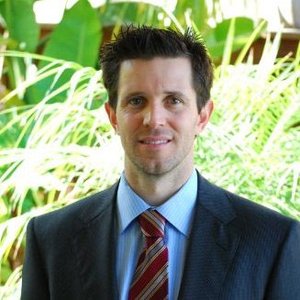 Matt's work surrounds a singular focus of helping clients solve their toughest problems. He not only provides accurate and timely tax compliance, but develops comprehensive tax planning strategies, reviews business plans, implements and optimizes accounting systems, evaluates potential restructuring opportunities, and builds strategies for business growth and paying less taxes.
Matt enjoys playing soccer in a local soccer league, and traveling the world in search for the perfect waves.
---
Jacob Stewart, J.D.
Estate & Tax Planning SME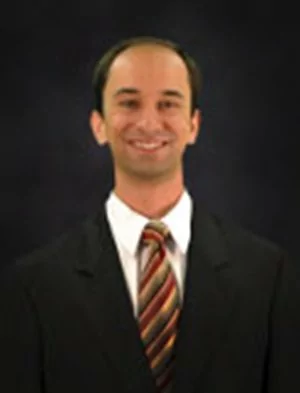 Jacob spent the last several years working as the chief tax and asset protection consultant for a large asset‐protection company. In that capacity, Jacob has helped thousands of medical professionals and other small business owners across the country reduce their tax burden and protect their assets. Jacob has worked with hundreds of CPAs, attorneys, and financial advisers all over the country and has had unique exposure to a large variety of strategies ad professional opinions. Prior to that, Jacob obtained his Juris Doctorate degree from George Mason Law School and worked as an assistant editor for Aite Group, a prominent financial research company based out Boston.
Because of his education and experience, Jacob is able to look at a client's situation from multiple perspectives, and involve asset protection, tax considerations, estate planning, and financial planning in his recommendations to clients. He left his employment in 2016 to form his own company. In addition to his law degree, Jacob has a FINRA Series 65 (investment adviser) certification and has both life and health insurance licenses.
Jacob and his wife have five beautiful children. Jacob loves spending time with his family, serving in his church, reading, playing racquetball, hiking, and spending time outdoors. He also speaks fluent Spanish and French.
---
Jacki Howard
Administrative Manager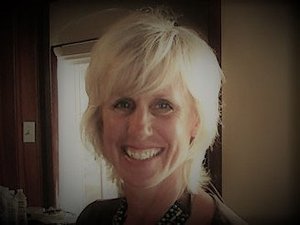 With over 30 years of experience in administration and accounting, Jacki has worked in all types of industries. She has worked for a dental office, newspaper and publishing company, the City of Phoenix, PBS TV station, development agent for Subway, and Lincoln Financial Group. With a passion for fitness and wellness, Jacki owned a successful personal training and nutrition counseling facility in Indiana. She sold that business to move back to California. She is a planner, mentor, and motivator, and is grateful to be able to serve and connect with others.
Jacki has three grown children – a son who still lives in Indiana, and two daughters now living in California. Jacki enjoys the beach, strength training, wellness, meditation, music, dance, and spending time with her husband, Brad and dogs, Duke and Mandy.
Phone/Fax: (858) 752‐7179 • Email: admin@alignedadvisors.com